I have decided to do a Free Iron Man Giveaway Competition. I will add more to the prize fund and create some runners up prizes if the competition is popular.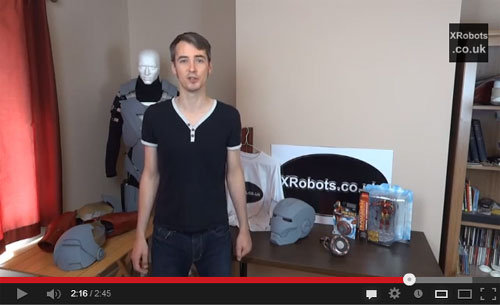 So far the prizes are:

1) Polyurethane plastic Iron Man Hemlet, from my own project.
2) XRobots.co.uk T-shirt, the only one in existence as of the time of writing.
3) My Dollar Store Arc Reactor build, also featured on Makezine, HowToGeek, Hackaday.
4) Official Iron Man 2 Arc Reactor.
5) Official Iron Man 2 MKVI action figure.
The rules of this competition have not yet been decided, it will probably be some form of design challenge that involves posting an entry in the XRobots Forums. But don't post anything yet!
I will announce the competition rules on or around 18/19th July 2013. Keep an eye on my facebook page, blog,YouTube Channel, and forum.